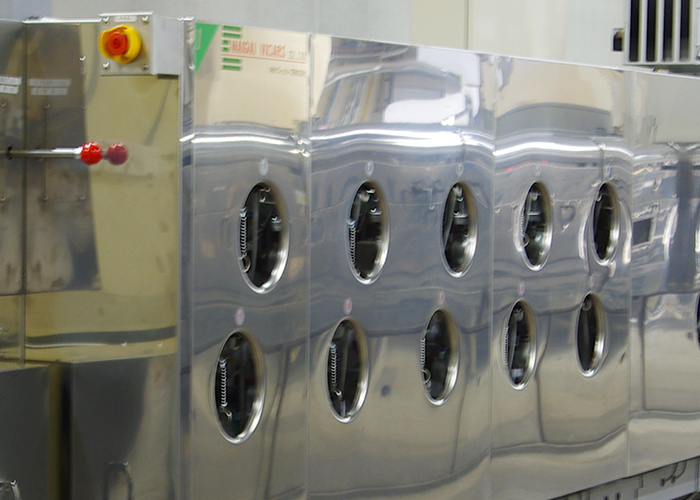 Tunnel Ovens
NAIGAI VICARS' TUNNEL OVENS are designed to produce the widest variety of products to satisfy both our customer's production and economic considerations. Given the preferences and needs of our customers combined with our various technologies and experiences, we can design, build, and support a complete and ideal baking oven solution.
Direct Gas-Fired Ovens
In these ovens, the product and the band are directly heated by the pipe burners installed over and under the band. Mainly used for baking hard biscuits, crackers, pies (puffs), pretzels, and pizza dough.
Convection Ovens
The air preheated in a separate combustion chamber is circulated in the heating furnace (convection) to bake food products. Mainly used for baking soft biscuits (cookies).