BRAND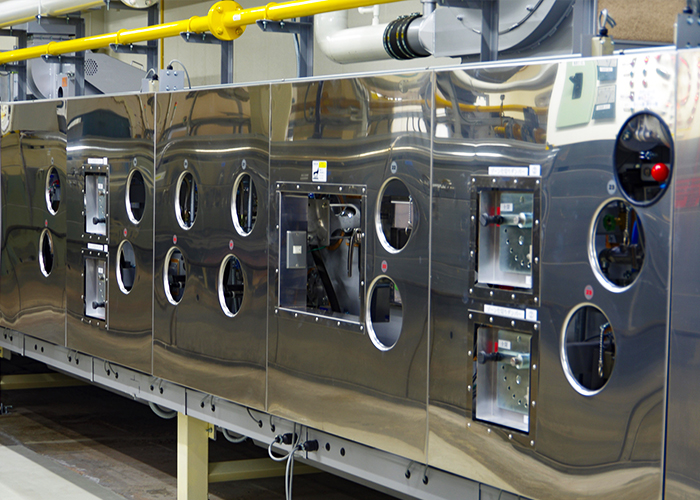 In 1979, NAIGAI VICARS CO., LTD. was established as a joint venture company NAIGAI SIMON VICARS CO., LTD., jointly owned by Naigai Industries, Inc. and the UK's Simon Vicars, Ltd., which had retained a large share of the global confectionary production equipment market.
NAIGAI VICARS CO., LTD., which later became a fully-owned subsidiary of Naigai Industries, Inc., has provided high-quality and high-performance gas tunnel ovens and high-speed mixers, the technologies of which are based on the UK's VICARS, for customers producing biscuits, crackers, and pretzels.
Burner Technology
High performance pipe ribbon burners used in tunnel ovens are manufactured in-house.
In addition to our standard burners, we also produce 3-section burners, as well as our energy-saving, proprietary Secondary-Air Supply Pipe Burners.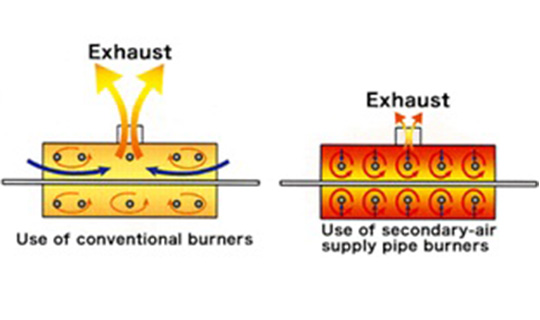 Energy-Saving
By using our proprietary Secondary-Air Supply Pipe Burners, gas consumption can be reduced 5-15%. Additionally, baking efficiency improvement, environmental conservation and humidity control are also notable benefits according to our customers.
Made-to-Order in Japan
All of our products are made in Japan.
The high-performance, high-quality products assembled and manufactured at our partner factories are being installed not only in Japan but also all over the world.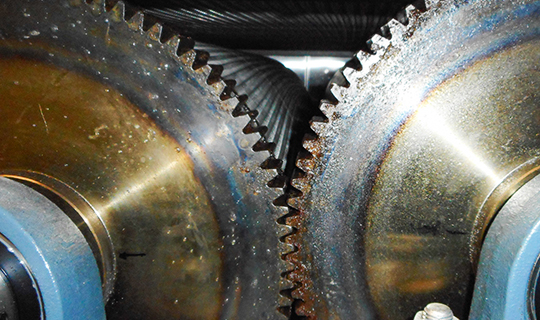 Long-Lasting
NAIGAI VICARS' tunnel ovens are long-lasting.
Many of our customers have been using our ovens over 30 years thanks to regular maintenance performed by our highly qualified engineers.